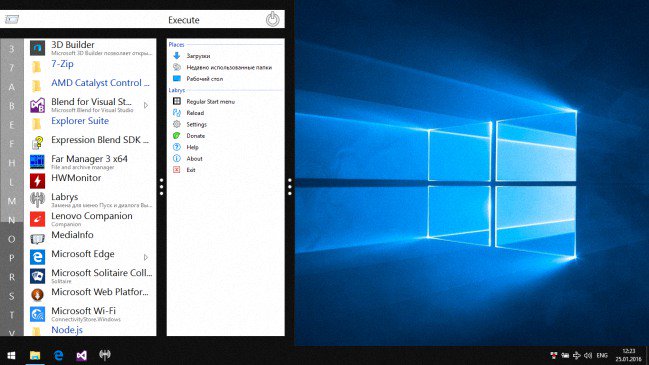 Labrys Start Menu 1.0.12 l File Size : 26.2 Mb
Labrys is a replacement for Windows Start menu and Run dialog. "Sharp on both sides"
Unlike many other Start menu enchantment applications Labrys does not mimic layout or visual appearance of Start menus existing prior to Windows 8. Instead Labrys uses fresh approaches to provide rapid access to applications and command-line utilities with keyboard, mouse and touch.